On the look-out to get a professional website made for you?
Then you have come to the right place.
On the look-out to get a professional website made for you?
Then you have come to the right place.
Freelance web designer with years of experience
By the way, in real life my name is Bea Uhlenberg and as a freelance web designer I have everything it takes to make a professional website within a short amount of time for you. And this at a fair price. Because unlike agencies, I don't charge fees for project management, external developers, graphic designers and copywriters. All you pay for is your website.
I build corporate websites for companies and organisations that want to present themselves on the net. Usually a corporate website consists of several pages and informs about the company and its products. Typical pages are: About us, services, contact, etc.
Online stores are a great way to sell physical and digital products online to increase your turnover. For implementing an online store, I mostly use the store systems WooCommerce and Shopify. But I'm also no stranger to modular systems like Wix or Jimdo, although the latter are much less flexible than the former.  
Portfolio websites are primarily made for creative people such as photographers, designers, authors or artists. Creators are enabled to show their work to a wide audience in a visually appealing way. Being creative by nature, portfolio websites are ideal for trying out unusual layouts and exciting features.
You should have a landing page made for you if you are planning a marketing campaign. For example, you want to attract new leads for your product. Core elements of a landing page are a hero shot with a call-to-action button, powerful headlines and social proof in the form of testimonials.
Resume websites are made for employees. They represent a kind of modern CV and are intended to convince future employers of an employee's worth. In terms of content, a resume website has the same components as a traditional CV. However, what is special about it is the way content is provided. On a resume website you can present your track record in a more inventive and elaborate way a A4 sheet would never allow you to do.
If you like to provide editorial content and want to publish new posts on a regular basis, a blog is for you. On a blog you can inform your readers about the latest trends and topics and get in touch with your audience easily via an integrated comment function.
This is what my clients say
Letting Bea create my website for the Marketplace University was the best decision I could make. When we started I had a rough description of my project and four pages of handwritten concept. From this concept and my written thoughts, Bea managed to design and build my entire landing page. Most of the texts on the website she wrote herself. It all went super fast, so that we were able to launch within 14 days only. Bea also made quite a few suggestions in order to improve my other website valerie-dichtl.com focussing on me as the customer at all times. I am very grateful to have Bea by my side for all jobs related to my websites. It is always fun to work with her because her work style is fast, creative and precise. She is super skilled and willing to go the extra mile for her clients. 100% recommended.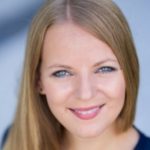 Valerie Dichtl
I had the chance to ask for the professional services of Bea and her partner Jan more than once and every time the result has been perfect. In the case of my website Bea was incredibly fast and I managed easly to comunicate with her. Jan and Bea also took the photos for my website. During the shooting, the two worked hand in hand (one talking and making me laugh and the other one shooting in the perfect moment). I recomend Bea and Jan with no doubts.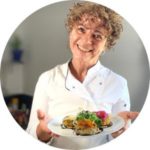 Laura Canepuccia
Working with Bea was pleasant and uncomplicated. I am very satisfied with the result of my website! Bea was able to build my website within a couple of days only and showed great taste meeting my requirements straight away. I recommend Bea to anyone who is looking for a good web designer.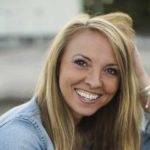 Franziska Gohlke
Selection of websites I have made
On the look-out to get a professional website made for you?
Get in touch and discuss your requirements in a personal meeting with me.